home
A Stay That Feels
Like Home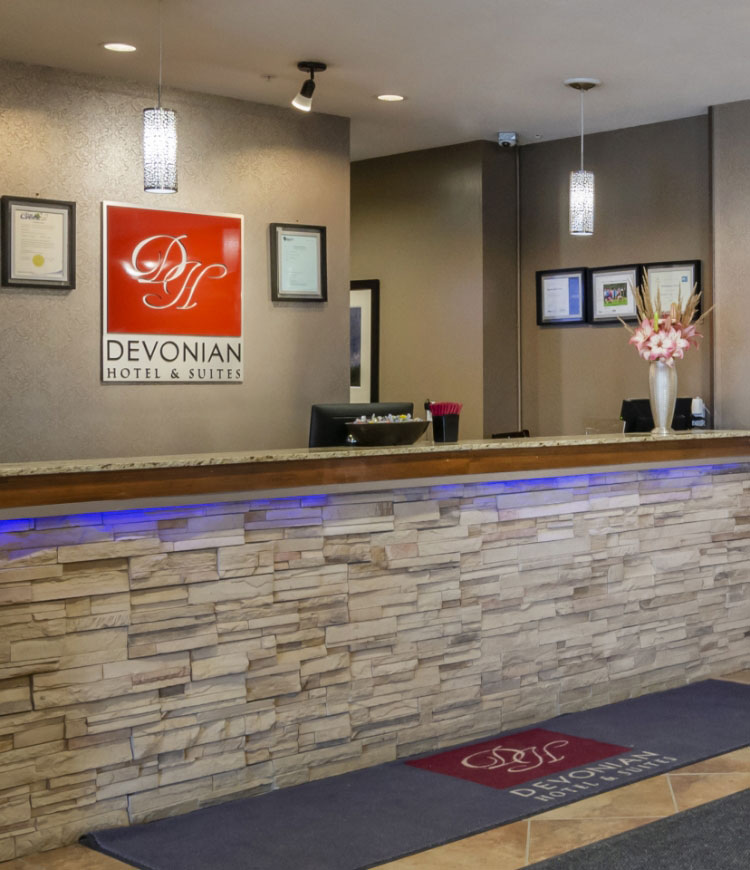 Welcome
Welcome to Devonian Hotel & Suites in Fox Creek, AB
Your dream stay is an affordable hotel that does all little things that make a huge difference, like handy USB chargers right by the bed and free hearty meals at breakfast and dinner. We know, because, in addition to top-notch cleanliness, unbeatable friendly service, and amenity-packed rooms, we do all those little things.
Come find out why TripAdvisor ranks us at 4.5, making us the top hotel in Fox Creek!
Accommodations
Your Room Is Ready
Drop your bags and settle into your spacious room or suite, your perfect home-away-from-home in our Fox Creek Pipeline hotel. For longer stays, hotels with kitchenettes and full kitchens are a must so check in with us and get it all.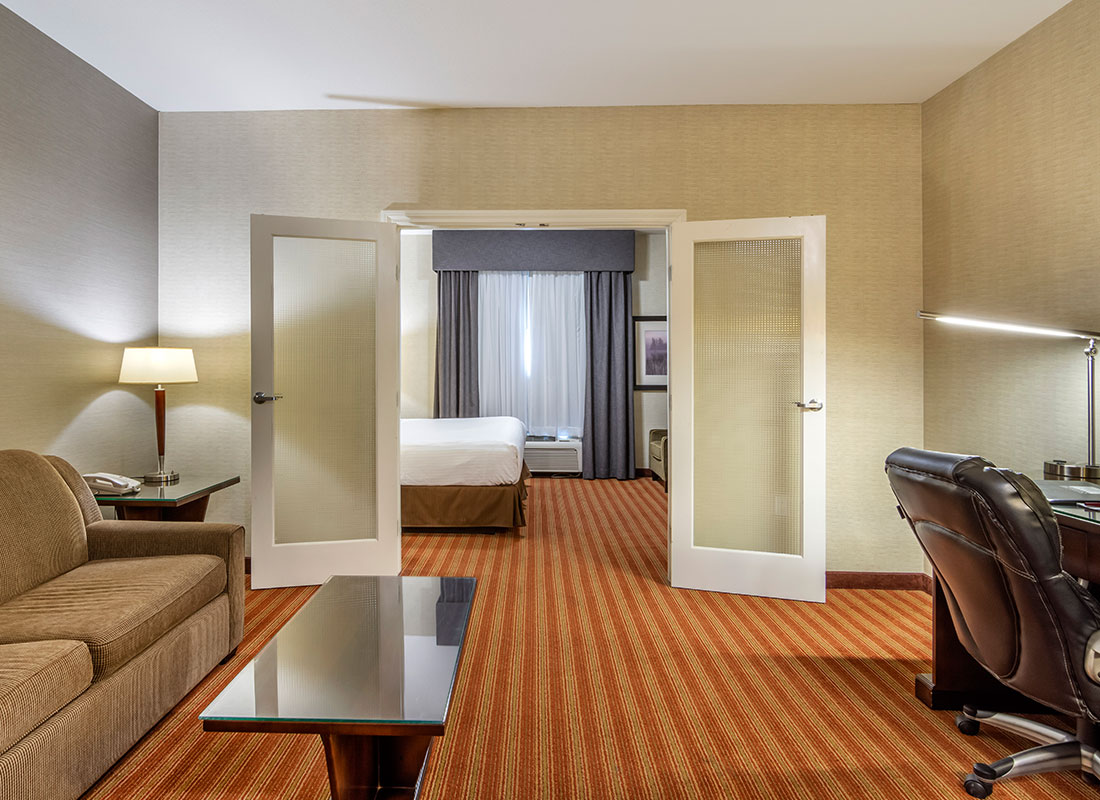 King Suite with Full Kitchen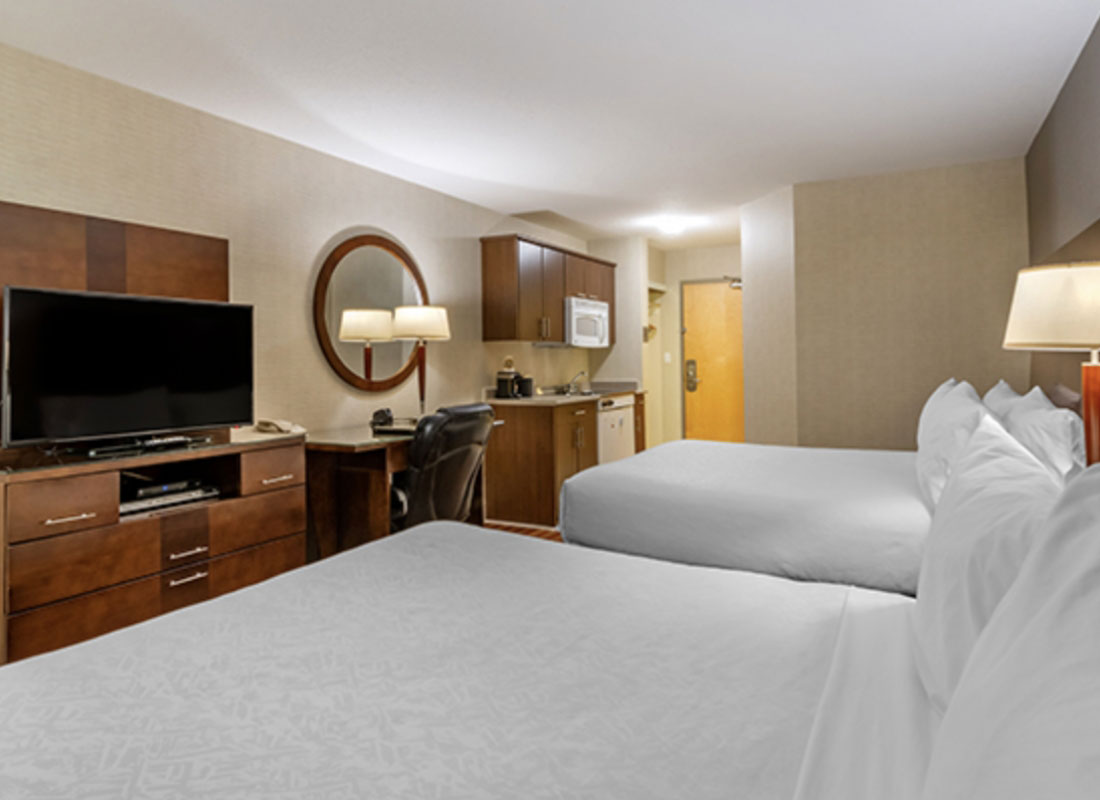 Double Queen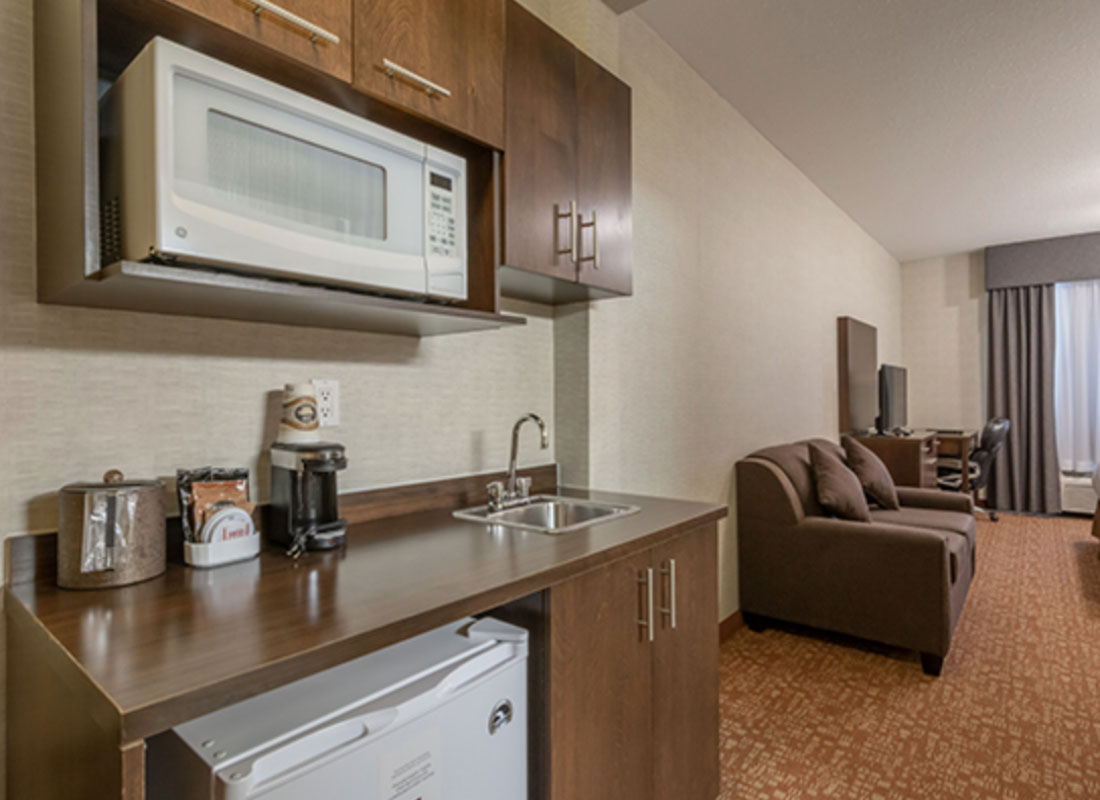 Double Queen Kitchenette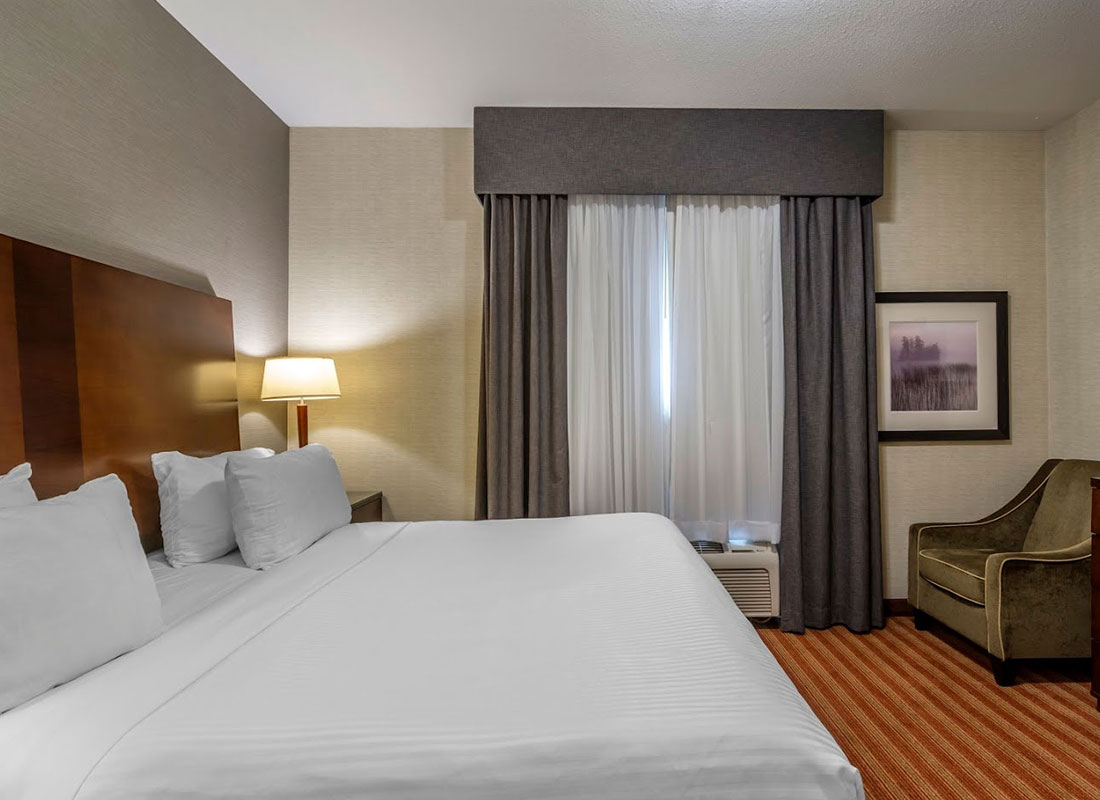 King Suite Full Kitchen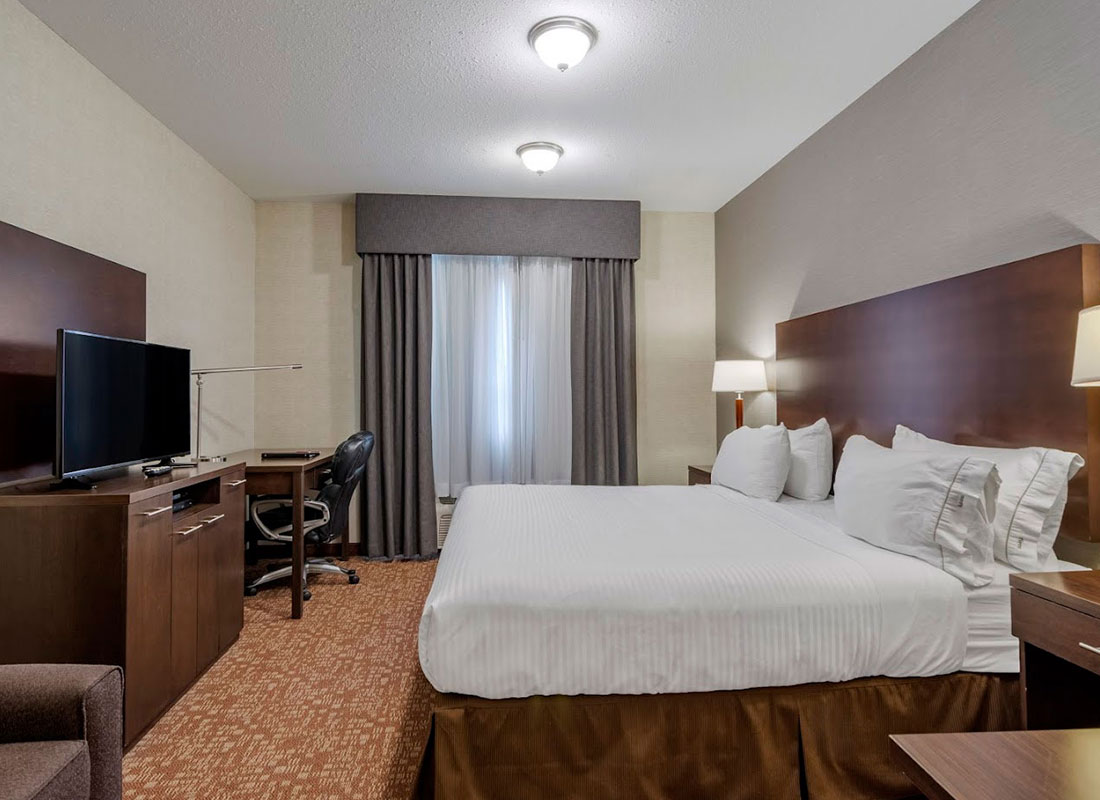 Wheelchair Accessible King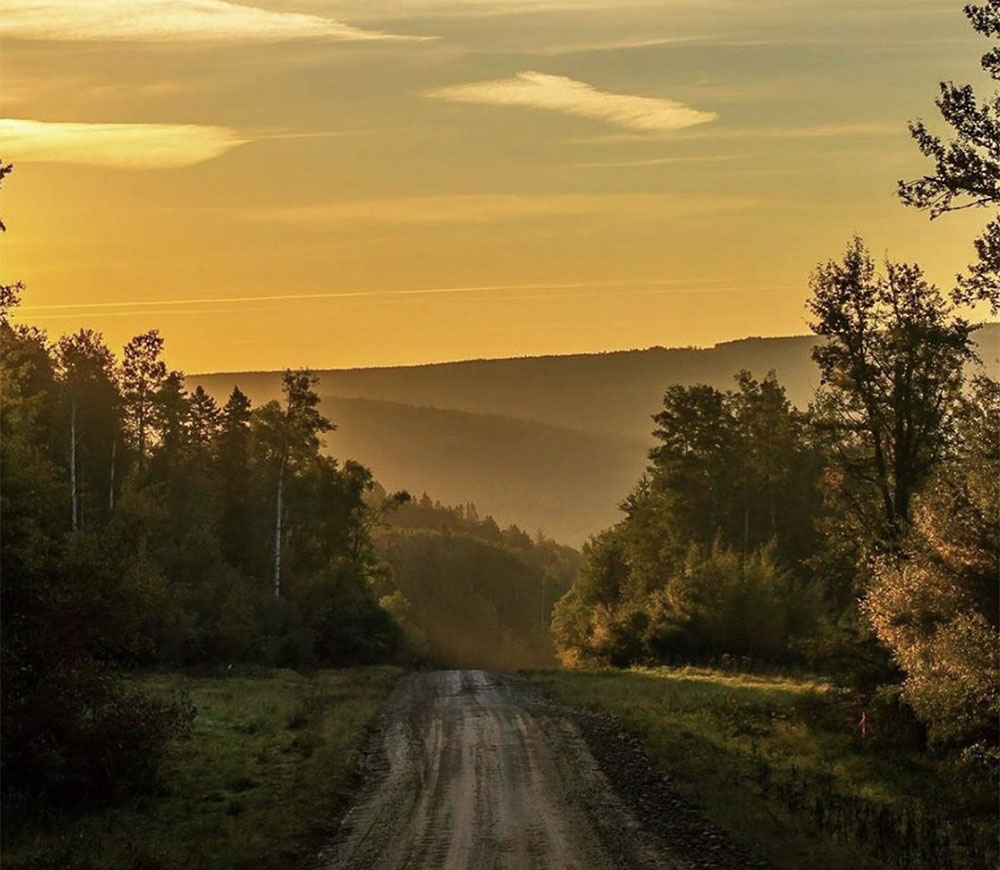 Location
Stay In The Heart Of Fox Creek
Location matters. Our hotel is tucked in one block off the main highway, close to local amenities and shops so you get all the convenience without the noise. The pharmacy, grocery store, post office and liquor store are right across the street. Calling all oil and gas industry employees: We are close to all the major pipeline and oilfield projects in the Fox Creek area.
Amenities
Perks & Features
You work hard. Fuel up every morning at one of the top Fox Creek hotels with free breakfast, complete with fluffy eggs and delicious pastries. Plus, we serve a free dinner Monday through Sunday so you'll never go to bed hungry. We also offer complimentary parking, a hotel fitness center and pet-friendly accommodations
70 full kitchenette suites
Complimentary hot breakfast
Free light dinner (weekdays)
Free high-speed internet
Fitness centre
Business centre
Onsite coin laundry
24-hour front desk service
Free local newspaper
Elevators
Pillow-top mattresses with fluffy duvets
Wheelchair accessible rooms
Smoking rooms
Pet friendly rooms
Free parking with cold weather hook-ups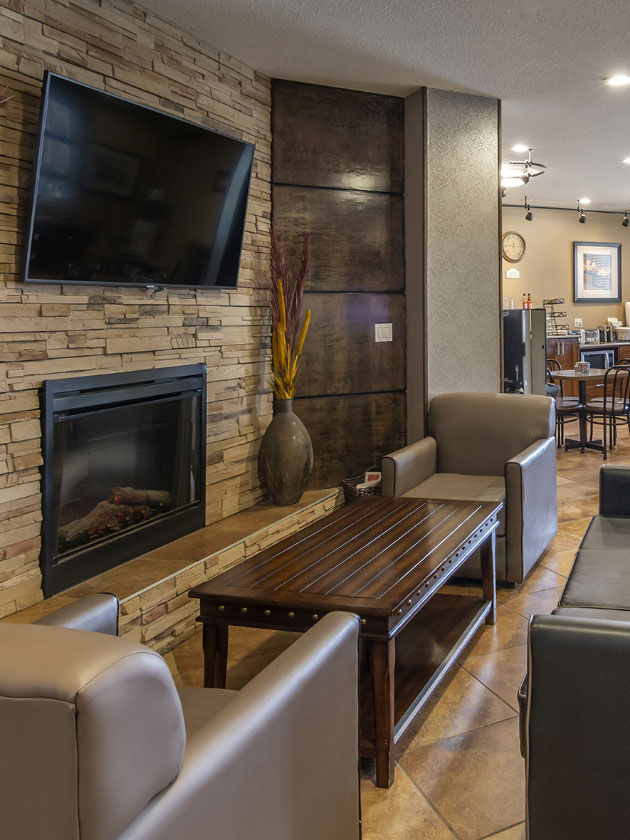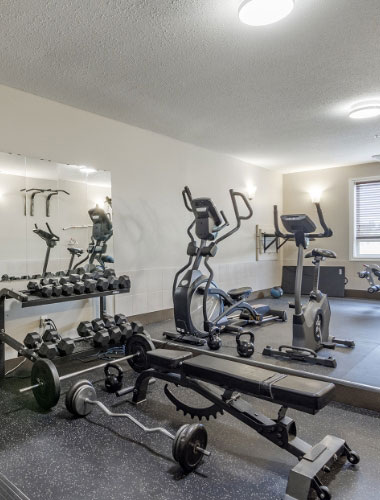 — From Our Happy Guests —
I want to start by saying the staff at this hotel are absolutely phenomenal!! I wish I could name every single person I interacted with because each one of them made my stay special, I will never forget how the staff made me feel. If I could give more stars than five I would. I won't be leaving until the end of the month but I couldn't wait to write a positive A+++++ review on this hotel. You have to stay here if you are in Fox Creek working.
— Christine
— From Our Happy Guests —
My stay at the Devonian Hotel was extremely pleasant and relaxing. The entire hotel staff were very friendly, helpful and professional. The room was clean and beds were comfortable and I felt rested after a good night's sleep. They have an excellent warm breakfast on top of great continental selection. They even have a light hot dinner 7 days a week. The fitness room is well equipped and the onsite laundry and business center made my stay very pleasurable. I look forward to coming back to Fox Creek AB and enjoy another stay at the Devonian.
— Peter M
— From Our Happy Guests —
The service is exceptional. I love how they put phone charging USB ports right beside your bed so you don't have to fumble around trying to plug in your phone. There's two fresh bottles of water in my room every morning which is great because I like to hit the gym after work, and it's nice not to have to worry about getting water. The manager will basically help you with anything. They have hot soup and some kind of cookie or treat every day after work. The rooms are extremely nice and clean, one of the cleanest hotels I've stayed at, and I live my life out of the hotel so that's saying a lot!
— Andrew L
— From Our Happy Guests —
We have come to Fox Creek a few times now to visit my husband while he is working. This hotel is top notch. We get a free breakfast AND light dinner (chilli, jambalaya, stew, garlic bread etc). I have an 8 month old and everyone working here is so kind, they even offer to hold her so I can scoop my food and eat! The rooms are very clean and comfortable. Our biggest perk has been the free wifi and business centre because it allows me to work while we stay as well.
— Sarah M
— From Our Happy Guests —
We stayed here for over a month for work in the area. We couldn't ask for better service, staff was very friendly and helpful and the room and housekeeping staff are absolutely amazing! Beautiful location right in the heart of Fox Creek, wouldn't even consider staying elsewhere when we come back here!
— Emily C
— From Our Happy Guests —
Business brings us to Fox Creek every year. The Devonian is the best hotel to stay at, bar none! The staff are the best. This hotel is one of the cleanest I've ever stayed in and the most comfortable. I wouldn't want to stay anywhere else in Fox Creek, again.
— Callah